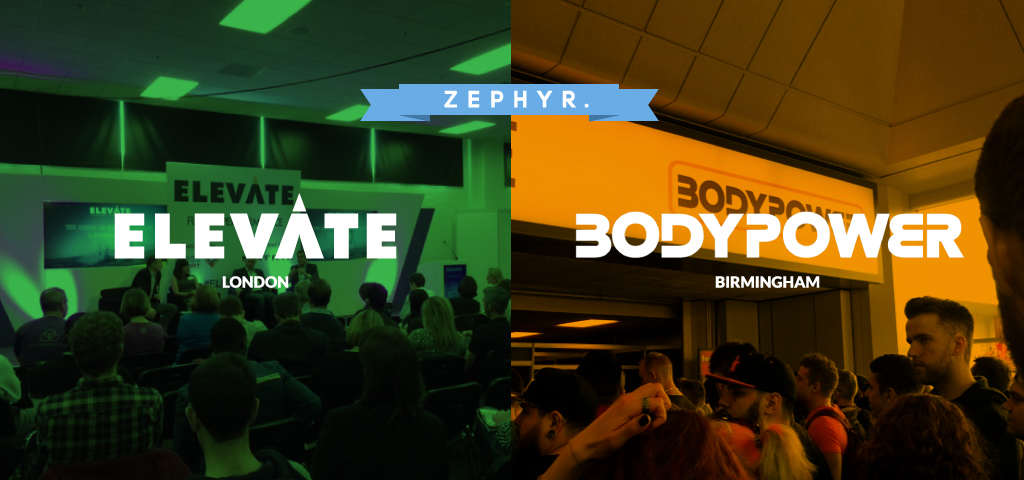 We don't know about you but attending exhibitions is a really important business activity for us. If you pick the right event it can be a cost effective way to catch up with clients and see who's new on the scene, all at the same time.
True to form our Business Development Manager, Chloë, has been keeping herself pretty busy this month with a jam-packed event line up in May, in particular with the arrival of the new Elevate expo and a return trip to BodyPower.
This time around our Studio Administrator and Creative Artworker, Louise, joined Chloë on one of her trips and got her first taste of the bodybuilding world – read on to find out what her first impressions were!
Elevate 2016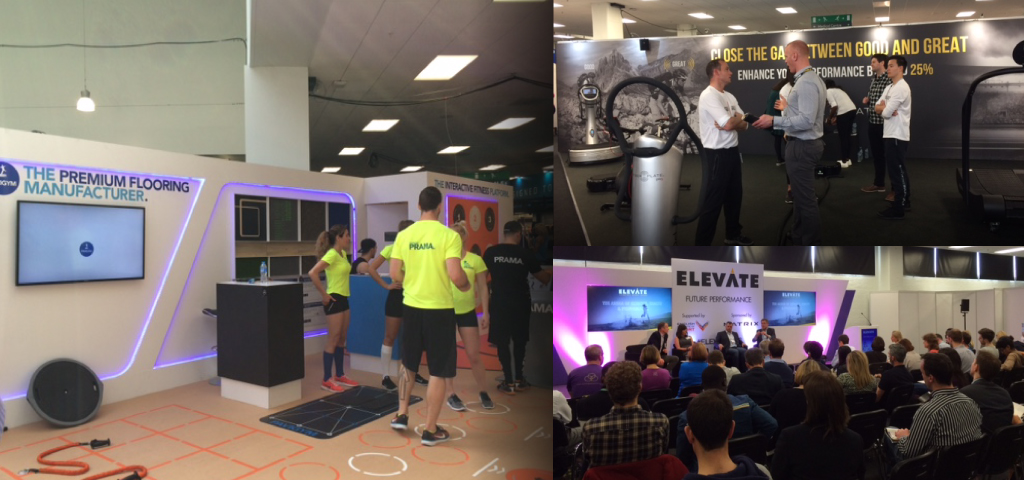 We love it when a good event comes together and can hand-on-heart say that we found the new Elevate expo an excellent way to spend a day's networking. We were really pleased to see how well attended it was by all the big names, and the excellent quality of the speakers on the day added bucket loads of value to the whole experience.
One of our favourite parts about working in this industry is the friendly nature of everyone we meet, you're guaranteed to see lots of smiley faces and catching up with the ever happy James Taylor at Taylormade Designs was no exception. It was great to hear that they've been shortlisted for a ukactive Flame award – best of luck guys, we'll see you there!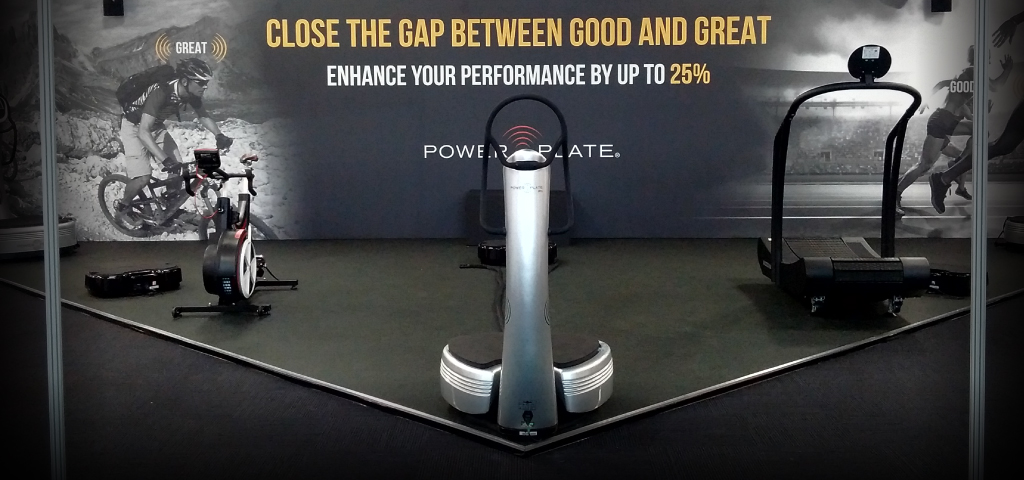 It was fantastic to see the launch of the refreshed Powerplate brand and chatting to the sales team on the stand – what a knowledgeable bunch! We're intrigued to see what the next phase of the roll out will contain and how it will help to promote their products as central to your pre and post workout routines.
Chloë had the chance to meet the latest team member to join the eGym UK team, Tracy Lamond, who has taken on the role of Marketing Manager. We were very impressed with the high heels Tracy managed to wear (apparently over both days, respect!) but we absolutely loved the energy and enthusiasm she obviously has for her role. We're excited to see what she has planned next for the team. Keep your eyes peeled on their Twitter account for updates.
We've also got to give a huge shout out to Mel, Director at The Project Network for being the most bubbly person there – introduced to us through the fab Dynamax, Mel and her team have worked on some fantastic projects and we're looking forward to catching up for a coffee soon.
The only problem with great events like this is that the time flies by so quickly, it's over before you know it – we're already looking forward to an even bigger Elevate expo next year!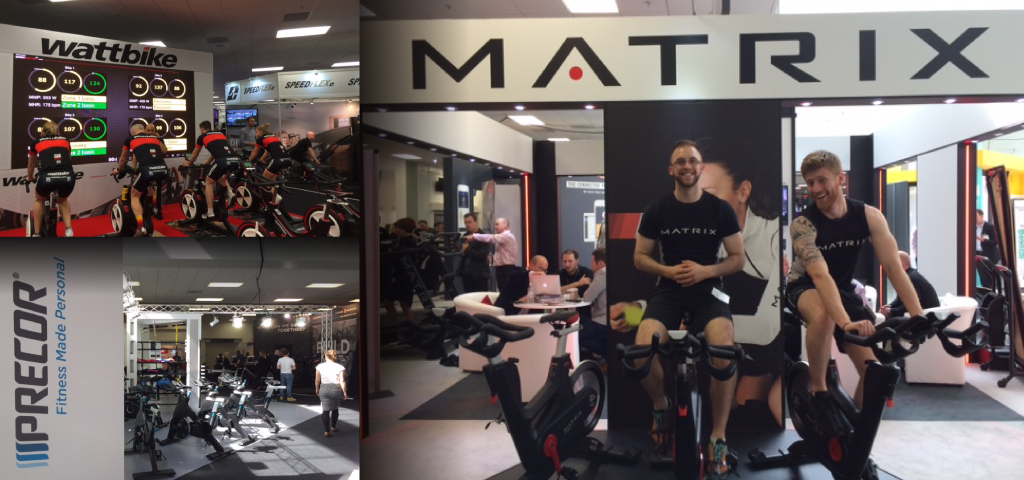 BodyPower 2016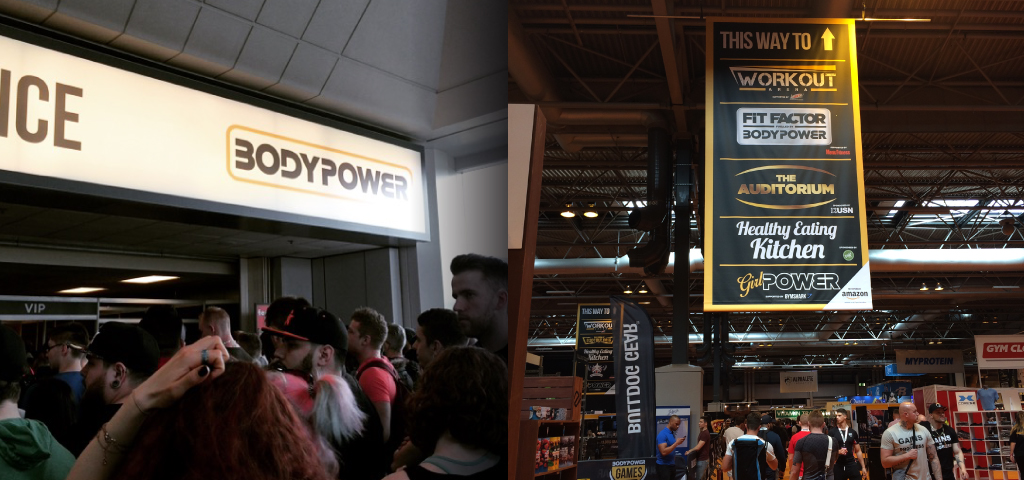 Having been to our first BodyPower expo last year, we decided to go back and see how the event has evolved this year.
It was also an opportunity for Louise to join Chloë at one of the brightest, noisiest and exciting events we've been to in the UK…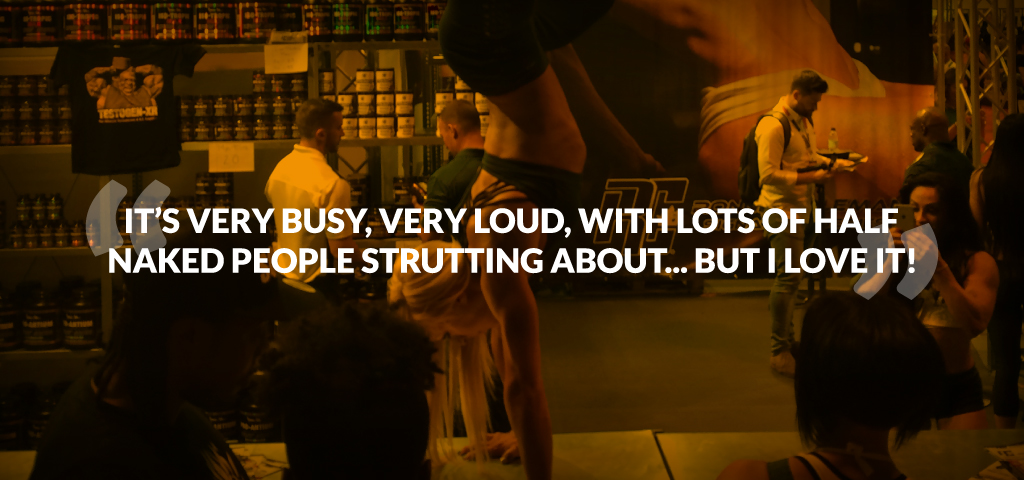 It's not often the team get to see what's happening in the industry first-hand and when asked what her first impressions of the event were, Lou's wide-eyed reply was "it's very busy, very loud, with lots of half naked people strutting about…but I love it!" That's our girl.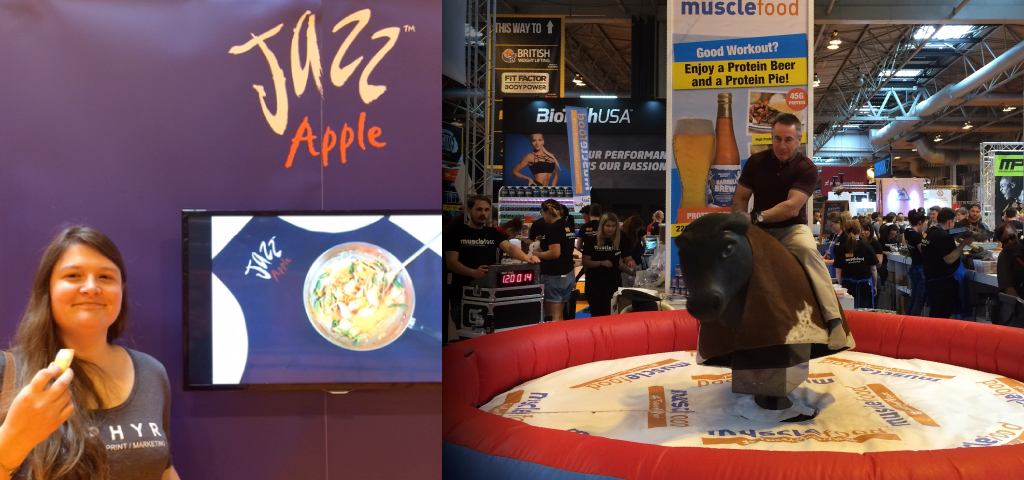 There's so much to talk about, from really rather delicious Jazz apples and Heck (great branding) with their chicken sausages (Chloë's personal favourite) to a giant moose selling Muscle Mousse, that it's hard to pick out any one favourite moment.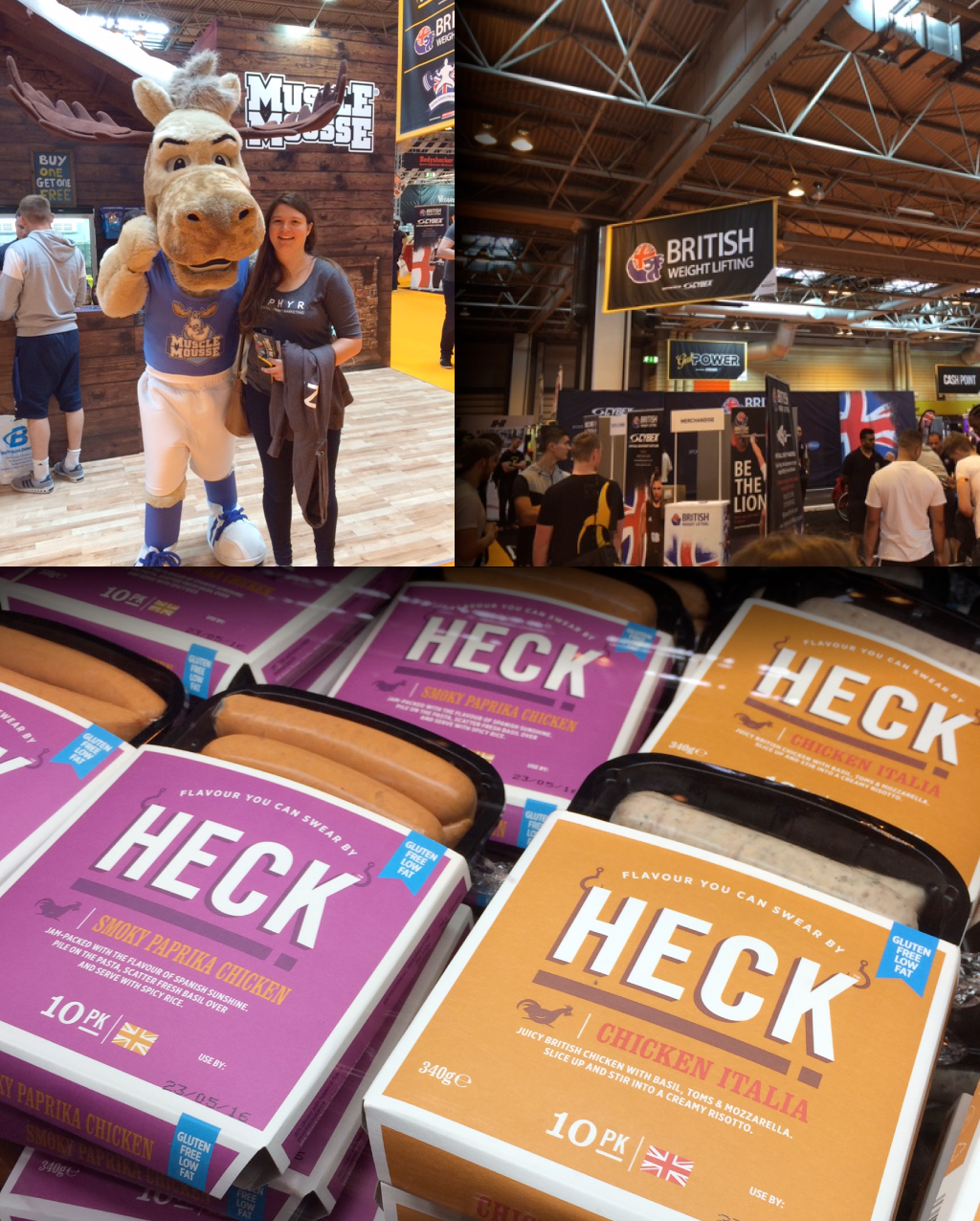 If we really had to choose, there were a couple of moments that really stood out for us. One of those would definitely be catching up with the team at Sparbar. We first met them in 2015 at the BodyPower expo and it's just awesome to see how this business has grown so much over the past year. We know they have some really interesting things in the pipeline so keep an eye on their blog for all their news and updates.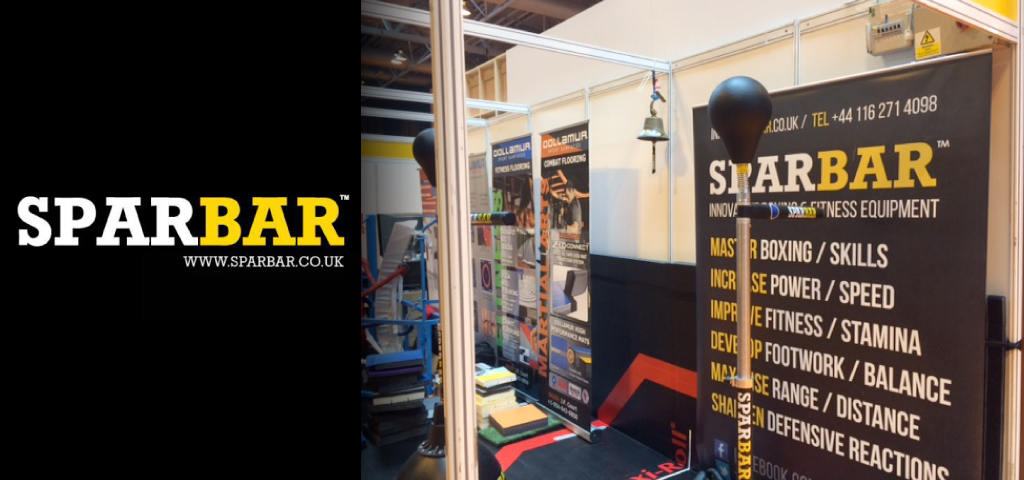 We were really excited to see the team at GunClub as well and were impressed with how much they've obviously grown since we first met them in 2015. We still wear our vests with pride one year later!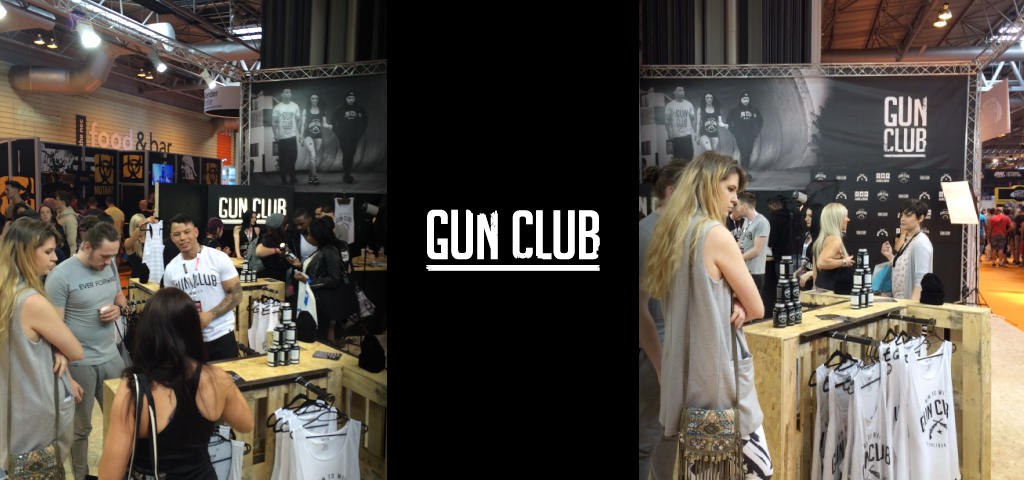 In our humble opinion, we thought the GunClub stand brought something different and edgy to the largely 'samey' stands at the expo, which in all honesty tend to be quite plastic fantastic. With a very organic, edgy and trendy feel, utlising pallets, and industrial light letters to give a really raw and interesting look to their stand, not only did it perfectly align with their brand style and personality, but we thought the GunClub team did a brilliant job at standing out from the crowd. Nice work guys!