So, we set off on our Eurpoean adventure back in May, with thoughts of writing a weekly travel blog over our 4 month trip. It turns out that when you have a 9 month old baby and loads of hobbies, time dwindles quickly!
We caught the ferry from Plymouth to Roscoff, and followed the coast from Brittany towards our final destination – Sagres. The place where my husband and I spent our first holiday together. Needless to say it was a very different trip with a dog and a baby than when you are young and carefree.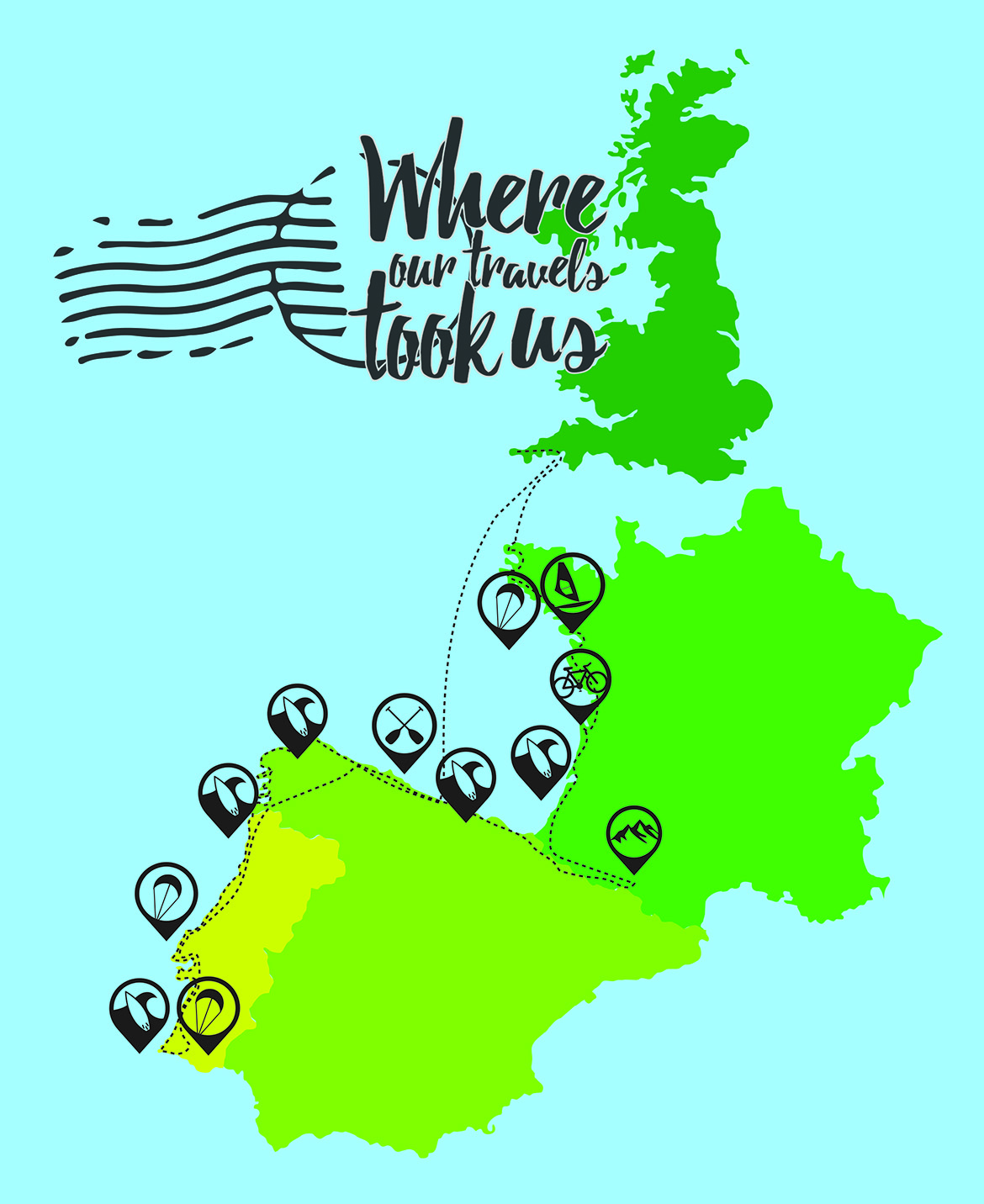 The first week put us through our paces with a very angry teething baby – there was even a moment when we asked ourselves if we'd bitten off more than we could chew. Thankfully Jago, our son perked up quick enough.
We tag teamed the water sports, one on one off for surfing, kitesurfing, stand up paddle boarding and windsurfing and went running 3-5 times a week as a family with our running buggy, and even managed a little Cross Fit next to the van when Jago was having his morning nap. Catching up with work, friends and family on a weekly basis was so easy too – we're so lucky in this day and age that nothing holds you back. Weekly calls to the office on Skype and Slack – our design sharing platform.
As I'm sure you can appreciate, we saw and experienced A LOT over 4 months, so in a nutshell:
Our highlights:
Ile De Ré; amazing surf, cycling, oysters and in general an incredibly beautiful place.
Trekking in the Pyrenees; from sleeping in the van at the bottom of a mountain, with the only sound being cow bells – to celebrating reaching the summit on the boarder of France and Spain by skinny dipping in an undiscovered mountain lake.
Kitesurfing… Everywhere! One of the things I love most about kitesurfing and windsurfing is the view of the entire coast from the sea. You get to see the land from such a different perspective.
Bordeaux; The wine! And the contemporary arts museum capc-bordeaux.fr the Carhartt exhibition was a real treat.
Nazaré; Visiting the big wave 'hall of fame' at Nazaré in Portugal, the place of legends.
Our 'lowlights':
Rain; Even a 6.5m motorhome is not big enough for a baby, dog, husband and wife when its raining… it's tough being in such a confined space when you can't leave it, especially after a week. We gave in at one point and treated ourselves to a 2 night stay in a 5 star thermal spa hotel just outside of Santander. Nice.
The hangovers; when wine tastes sooooo good and is ridiculously cheap, it's hard not to overindulge.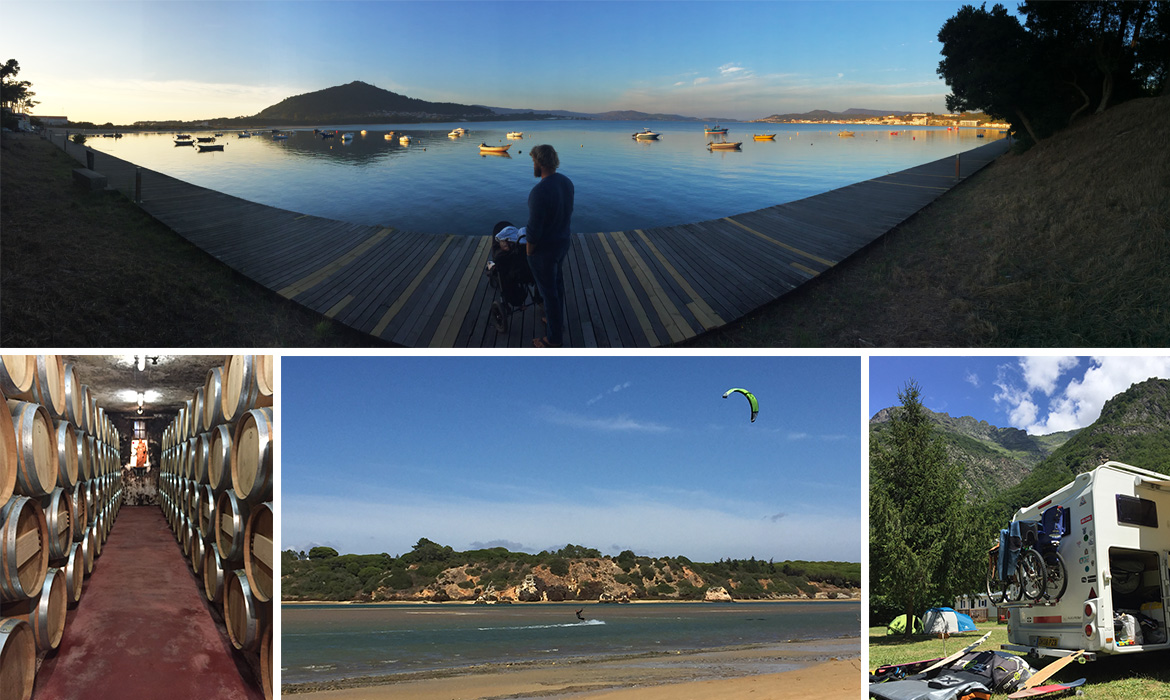 We left Cornwall with a baby that had just learnt to crawl and returned with a toddler running around.
I'm lucky enough to have such a fantastic team behind me at Zephyr, without them, none of this would've been possible.