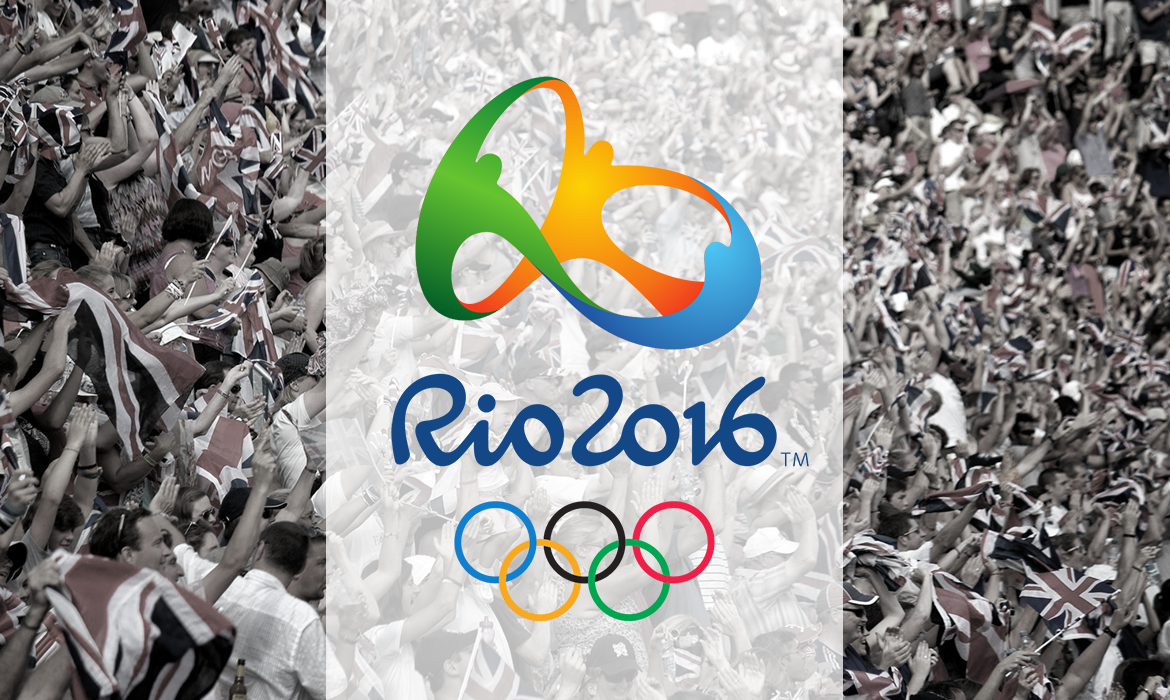 With the opening ceremony of Rio 2016 only days away, what can we expect from the Rio Olympic games? Almost every games has had controversy and this year's has been no different, even before the athletes have stepped foot into the stadium… But, we here at Zephyr don't like to focus on the negatives, instead we prefer to think about what there is to look forward to.
As some of the world's greatest athletes take centre stage, there is sure to be some monumental victories and near misses. Since 2012 UK Sport has invested £350 million of public money into elite sport. They would like to see Team GB surpass the medal haul of London 2012, where they achieved 65 medals from the Olympics and 120 medals from the Paralympics… Chief executive of UK Sport, Liz Nicholl, said that it was an "aspirational goal" but that it would be "incredibly challenging".
So where can we look to achieve the medals from?
In London 2012 the biggest haul certainly came from our speedy cycling team, with the likes of Sir Chris Hoy, Victoria Pendleton, Laura Trott and Sir Bradley Wiggins, to name but a few… But what about now I hear you ask? Well, the track teams are certainly going to put up a fight, to name a few people you can look forward to seeing are: Laura Trott and Sir Bradley Wiggins who are back and on top form, there is also a good chance Mark Cavendish will finally get his gold!
In Athletics our London 2012 Super Saturday athletes return to defend their Olympic titles: Mo Farah, Greg Rutherford and Jessica Ennis-Hill. Although Jessica has a strong contender from team mate Katarina Johnson-Thompson in the Heptathlon…
Tennis, as you can expect with recent Wimbledon win Andy Murray is a sure set to defend his Olympic title, then alongside his brother Jamie Murray in the men's doubles they could be in with a strong chance. But don't forget about Johanna Konta and Heather Watson who are both on great form. Speaking of rackets, in Badminton there is high hopes for the mix doubles, husband and wife team, Chris and Gabby Adcock.
The Boxing squad has 12 out of 13 Boxers qualified for this year's games, that's the largest squad for 32 years… Names to keep an eye on are Nichola Adams, Joe Joyce and Muhammad Ali (yep he's got a lotta live up to).
The British prospects for medals in the Triathlon are quite high with the return of the Brownlee brothers Alistair and Jonny alongside Gordon Benson, Non Stanford, Helen Jenkins and Vicky Holland.
In diving we see the return of Tom Daley who is competing in the 10m platform and the synchronised with David Goodfellow. Other names to look out for are Tom Laugher, Tonia Couch and Lois Toulson all are on top form. Staying poolside, keep an eye on British hopefuls: Adam Peaty, James Guy, Jazz Carlin and Siobhan-Marie O'Connor, in the swimming events.
After winning Silver in the London 2012 games David Florence has his sights firmly set on Gold for the canoe single and the canoe double with team mate Richard Hounslow.
Rowing has traditionally become a stronghold for Team GB, and this year should be no different with Helen Glover and Heather Stanning returning to compete in the women's pair, plus the men's four has become something of a sure set… But who knows…
And that' not including the paralympics… There is certainly a lot to look forward to! We all have our favourite events to look forward to, personally I can't wait to watch the cycling (yes all cycling events), Heptathlon and Hockey! For the games schedule click here.